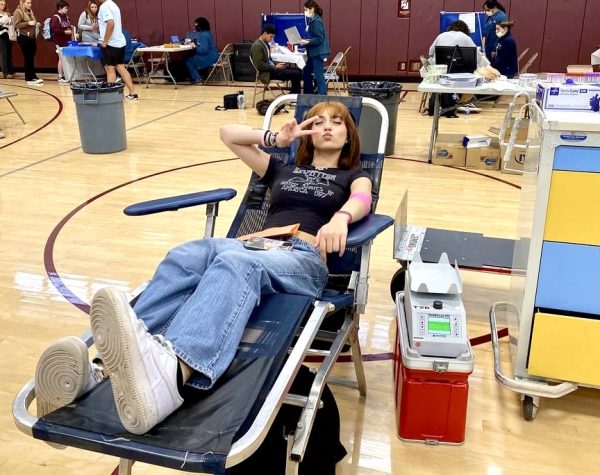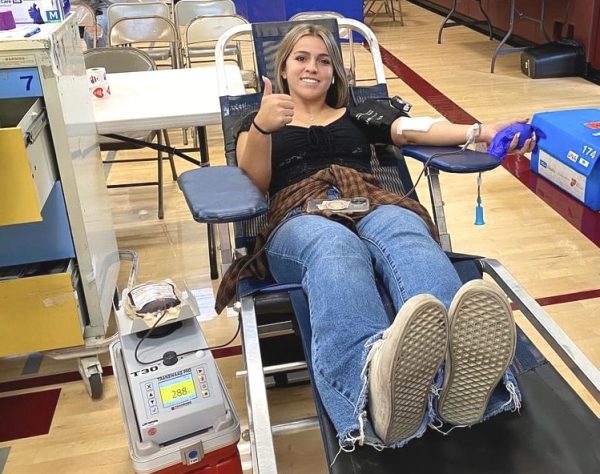 On October 25th, Torrance High school hosted its annual blood drive, opening the event to those 17 years and older to donate blood to those in need. Students were able to choose which period they wanted to be excused from to donate blood, except 6th period because of sports. Once excused, students entered the small gym and were greeted by ASB, rocking light blue UCLA shirts for the cause. Once all the important documents were filled out, they would be called up to take a seat in one of the many patient beds set out before them, and there a UCLA student would be waiting to start the process. After the blood was drawn, students would be able to sit down and rest, get their snack, and a free movie ticket. 
"We've come to Torrance High a lot and we always have good rates in terms of donations," one UCLA student mentioned when describing what they expected when coming to Torrance High. "It's because people are always helpful and willing to donate. Thank you Torrance High!"
"It goes towards a good cause," Paul Chookhae, a Junior, said when asked his reason for why he signed up. "And afterwards," he added, "you get free snacks and a movie ticket if you'd like. I'll probably be watching a horror movie with my ticket."
There are many ways people can give back to their communities, and donating blood can be invaluable to many. If you're reading this and you donated blood, give yourself a pat on the back! You're helping lives out there. If you didn't donate blood, consider doing so next year. What you do can go a long way. 
Story continues below advertisement