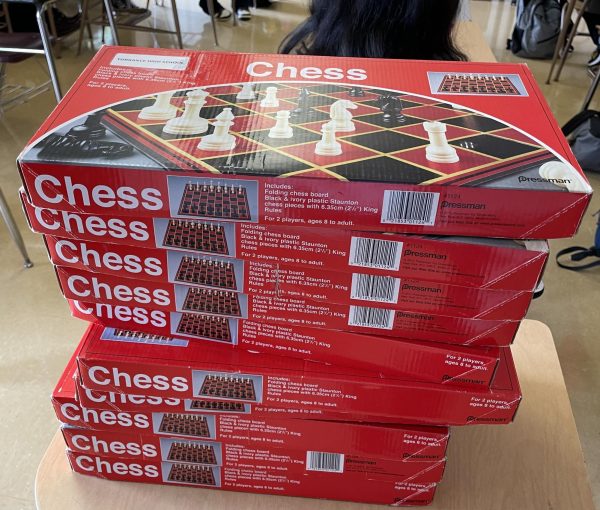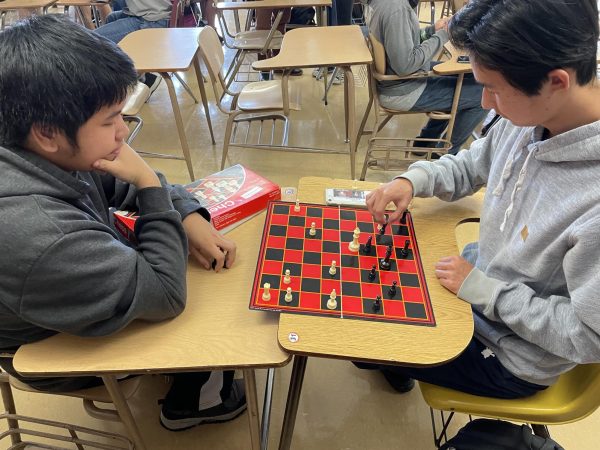 Torrance High's chess club is lively: the club president greets me, chess sets are ready to go on the table, and seats are positioned so we face each other. Chess games are usually played quietly, but in our class, we often share laughs. Not only can we talk freely in club meetings, but we can also eat (meetings are during lunch). 
Our school's chess club is the first reason you should play chess. As a senior, my first year joining the chess club was my junior year (2022-2023), meaning this year marks my second and final year at Torrance High's chess club. Our meetings are on Friday during lunch at Ms. Eick's room (A237). If I could name two significant things we did in club meetings, they would be playing chess games and receiving updates on the club and future tournaments. 
I interviewed the chess club president, Adam Grossman, about changes in the chess club and his thoughts about chess itself. In his words, this year's chess club will feature "more tournaments (previously one not held at our school), puzzle tournaments, tutoring/lessons, and 'extra surprises.'" He told me that these changes—and his reason for stepping up as president of Torrance High's chess club—are his way of imparting his passion for chess to Torrance High, having played the game for 13 years. He highly recommends playing chess, stating that playing chess improves "on-spot preparation and higher-level thinking." He noted chess is highly engaging and thought-provoking, as every chess game is unique. 
For quite some time, I've wondered why people my age have started playing chess. 
Story continues below advertisement
Nearly every day, I hear fellow students remarking about recent games they've played or content from online chess celebrities. What's behind this sudden interest? Is it the Netflix hit show The Queen's Gambit? Or perhaps the game's new appeal to social media? There is much to consider, but I hope to shed light on this captivating trend. 
While searching through YouTube, I found a video by online chess celebrity Levi Rozman—an International Master—where he remarks that since 2020, platforms like YouTube Shorts and TikTok have added a fresh perspective to the game. He also mentions the popular Netflix series The Queen's Gambit as a possible contributor to its newfound popularity. Levi Rozman is one of many chess celebrities who took advantage of the sudden influx of chess-related content to YouTube Shorts and TikTok. 
The largest online chess website/app, "Chess.com," gained users to the point that their servers crashed. According to a blog on their official website, user traffic nearly doubled from the end of December 2022 to January 2023. 31.7 million chess games were played on January 20, 2023, a site record. See their full blog https://www.chess.com/blog/CHESScom/chess-is-booming-and-our-servers-are-struggling
With these trends in mind, I would like to turn your attention to the game itself: How can playing chess be beneficial? According to an article published in the online health and wellness article "Healthline" (link is https://www.healthline.com/health/benefits-of-playing-chess), playing chess can boost problem-solving and memory skills, reduce stress, and build self-confidence. For most people, I can assure you that playing chess is an enjoyable and highly productive pastime. Note that I said most—the article points out that playing chess can be stressful to some, and to be good at chess requires a massive time commitment, time better spent on schoolwork or study time. 
So why not give chess a try? Consider joining Torrance High's chess club: Club info day is coming soon! Remember that it is one of many clubs at our school where you can meet new people. Who knows, chess might become your favorite game!