If you walked down the school breezeway at Torrance High on October 31st, you would have been met with an array of costumes, ranging from magical girls, to ghost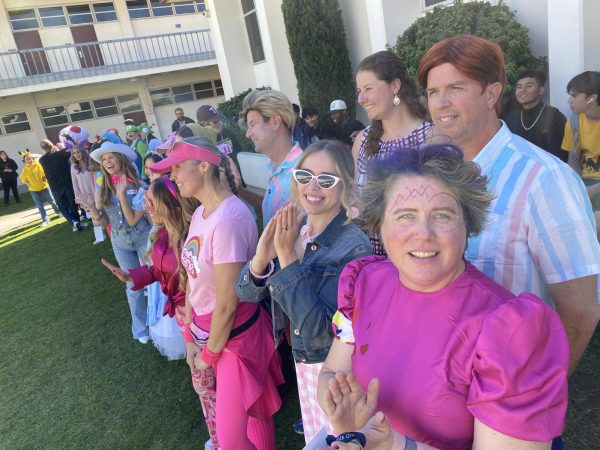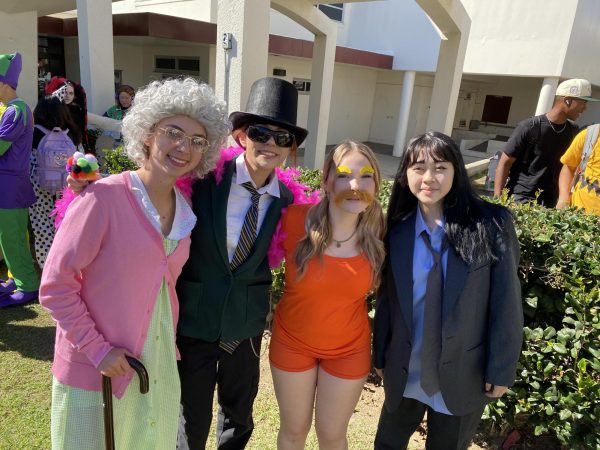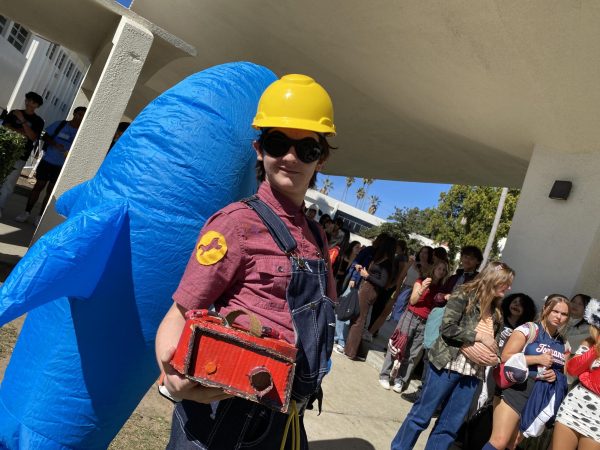 faces, to cowboys, to clowns cute and scary alike, and of course, tons of students in onesies. Halloween is the one day you could dress up as something silly, horrifying, or extravagant, yet still seem normal among the crowd. 
At the quad, students and teachers alike gathered around to watch ASB run the Halloween Costume Contest with five different categories: scariest, funniest, most creative, best duo costume, and best group costume. Those competing walked down the quad to show off their look while three teacher judges discussed amongst themselves who would win the perky prizes.
As for the winners, Rileigh Clark won the scariest costume, rocking a sinister jester costume that was all handcrafted and original, scaring the audience but simultaneously putting them in awe. As for the funniest costume, Ivan Salgado would never let us down, wearing a Rick Astley costume. Talk about a school-wide rick roll! For the most creative costume, Ben Hart intricately handmade a fursuit with fangs galore, blue mushrooms sprouting about, and a hypnotizing third eye. The judges could clearly see the unique creativity bursting out from Ben's costume. The best duo this year was Riley Ralt and Hazel Valle, wearing the classic costumes of Harley Quinn and Poison Ivy, the two most iconic villains from the DC universe. They were best friends both in and outside of character. As for the best group, sophomores took away the competition, with Brody, Nick and Robert winning with some traditional German outfits.
Lastly, there was a teacher group costume competition as well. Science teachers got together to dress up as characters from Mario, such as Bowser, Yoshi, Toad, Wario, Waluigi, Luigi, and of course, Mario. English teachers decided to be characters from the recent Barbie movie that swept the nation. Lastly, the art department were pokemon characters, including Pikachu, Squirtle, Espeon, Butterfree, along with Ash Ketchum and Ms. Roh dressed up as a Pokeball. All of the costumes were fun and creative, but the art department stole the show with a surprise synchronized dance and won first place.
Story continues below advertisement