Guitar Heroes (and Piano Heroes)
Class Teaches Novices to Rock and Roll
Torrance High students in the Intermediate Instruments class learn about musical instruments and how to play them. Guitars and pianos are provided for students to play. 
The goal of the class is to teach students how to play basic chords of the instruments, such as G, C, and A chords on the guitar, and how to read notes on the sheet music. 
Students are also required to perform once a week, either in pairs or individually. 
They are graded based on their performance, scores on quizzes, and their scores on music theory worksheets. 
By completing this class you can get Fine Arts credit.
Ms. Roh, the music instructor, says that she enjoys teaching this class in her second year of teaching at Torrance High: "I majored in Piano performance so it's nice that I get to use what I learned for 22 years of my life to teach students how to play their instruments." 
Students also feel the same. 
Lucas Romero says, "I like how free it is and how you teach yourself and I think that helps me the most, and the teacher is the best." 
Not only is it enjoyable but also educational. 
Ethan Dean says, "I enjoyed learning 'Passacaglia, op.20 no.2' by Johan Halvorsen and I used to play it in this class a lot."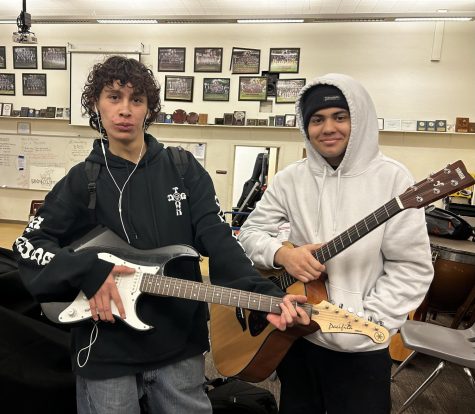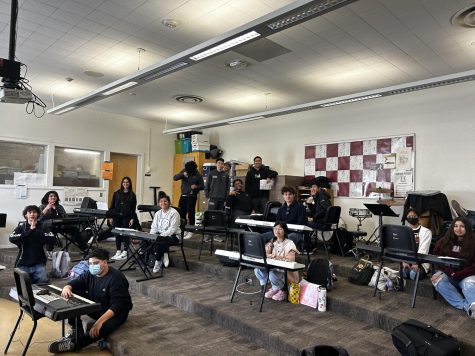 The best part is, it's beginner friendly. Anybody could come in not knowing a thing about instruments, and come out experienced with it.