Find Yourself at Lost Girl
Play based on the characters of Peter Pan runs this week Tuesday through Saturday in the Auditorium.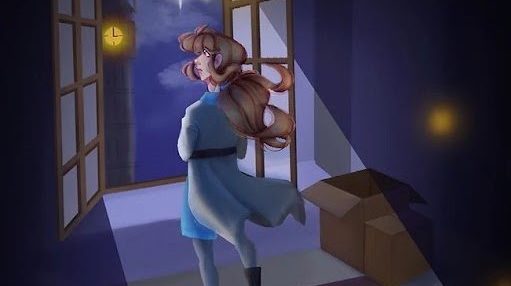 This week, our very own Torrance High students are putting on their fall production of Lost Girl by Kimberly Belflower. 
These actors have been working on this play for the past two months, pouring their heart and soul into this work of art. This production in particular is special because "the audience gets to sit on the stage," says Logan Hozier, one of the lead actresses of this production. 
This story follows the beloved characters of Peter Pan, specifically Wendy (being played by Logan Hozier and Ashlyn Higgens interchangeably throughout the week), and the aftermath of having Peter Pan (who is played by Will Collins) in her life. 
This play is an interesting chance to look at a beloved story with a new lens, watching as Wendy comes to terms with her lingering feelings for Peter, while simultaneously learning that she is not the only girl in his life. A coming of age story that gives a different perspective to the characters we thought we knew. 
Lost Girl will be held in the Auditorium, this week, Tuesday the 15th through Saturday the 19th. Tickets can be purchased online for $15, or can be paid for at the door for $20. 
Come support our fellow students by seeing Lost Girl!