Top 30 Announced Tuesday
The students have spoken: the top 30 seniors have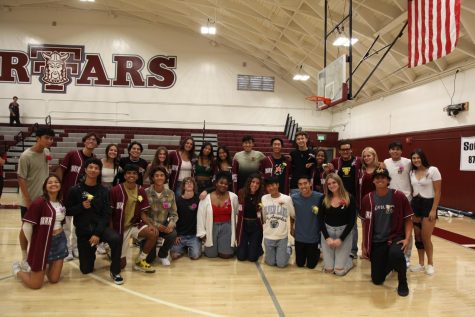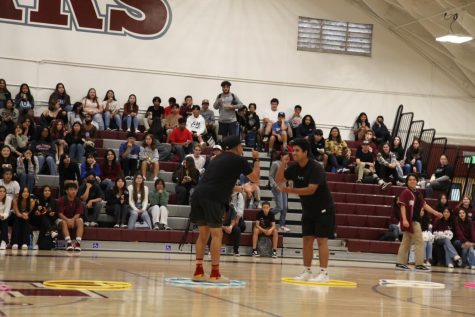 been voted in and announced this past Tuesday at lunch in the gym.
Before announcing the 30 seniors who were nominated, a quick battle of rock, paper, and scissors between seniors and sophomore, followed by juniors and freshman, commenced. Each grade level started out on one end of the gym, and tried to get to the other side while playing the game with each other.
The seniors beat the sophomores, and met the juniors in the final. At the end of it, the juniors won and took spirit points going into the all school rally on October 21st.
As the cheerleaders made a row in the center of the court, the top 30 seniors–15 boys and 15 girls–were read outloud to the students. Two by two they walked down the row and were congratulated among their peers.
The list will now be narrowed down from the 30 seniors to 10, then will be followed by the final two being the king and queen for the homecoming dance on Saturday, October 22nd. 
Boys:
Andrew Hauber
Branden Kikuno
Brayden Sanchez
Forrest Falcone
Jayson Kaay
John Kruisheer
Kunaal Menon
Matthew Anaya
Nicholas Campbell
Nicholas Han
Parker Oyama
Ray Onodera
Russell Poro
Takuma Saito 
Thomas Adair
Girls:
Allison Laurens
Amber Anderson
Autumn Brown
Chloe Desai
Emery Hanger
Erin Ro
Gia Perry
Hailey Momii
Julia Quinonez
Jyra Oliveros
Kami Morofuji
Logan Heuser
Sami Simon
Willow Reyes
Zoe Eastham