League Season Starts Friday
The Torrance High School football team is now just days away from starting its league season for 2022.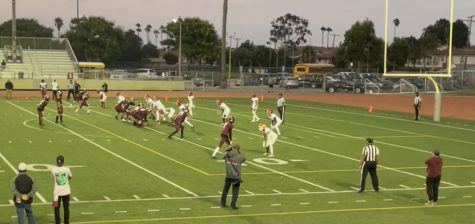 After a handful of non-league games where the Tartars went 1-4, Torrance will begin its league run starting on September 30th against Lawndale at Zamperini Stadium.
The league season gives the Tartars an opportunity to reset their minds and play after a spell of non-league warmups. The offense has only scored a total of 3 points in their last three games, but will be hoping to get more points this Friday. 
Their opponents Lawndale will also be looking to end a three game winless run. Like the Tartars, Lawndale finished their non-league games 1-4, and want to bounce back following last weekend's 18-14 defeat to Alemany.
Torrance will have an extra week of rest thanks to their bye weekend that just passed. Starting on the 30th, Torrance will begin a five game stretch that'll determine their playoff chances. 
In 2021, Torrance finished 5th in the Pioneer League. This year, the Daily Breeze predicts the Tartars will finish in the same position behind South, West, North, and Lawndale.
The road to the playoffs starts this Friday for the Torrance High Tartars, and we hope they start their league season off on the right foot.